Archive for 01/01/2010 - 02/01/2010
Jay Electronica "Exhibit C (Ted Smooth Remix)": Blend King @TedSmooth threw the CLASSIC "Tried By 12" instrumental under Jay's "Exhibit C"...



Oh, did I need to say more? MP3 via 2DBz.
Elite Assembly, in Connecticut, for free? Fuck you sleepin' for?!
Estelle ft. Kardinal Offishall "Freak" (prod. by David Guetta): Damn. I mess with this, can't help it. I can see the ladies winding their waists when that funky bassline drops. Kind of a departure for the Estelle people initially got introduced to, but I'm far from mad. The UK is such a hybrid country, sonically, its a given that their artists will dip into different vibes. I don't know if her album will be sounding like this front to back, but I definitely fuck with this one. Sounds like Caspa needs to flip this one...

MP3 via OnSMASH.
I remember hearing that The Boondocks was supposed to return for Season 3 sometime in March, but I just got a press release stating the following, which mirrored Aaron McGruder's tweet:


The Boondocks, the award-winning animated Adult Swim series based on Aaron McGruder's comic strip by the same name, returns this spring for its third season. After taking a two year hiatus, creative and executive producer McGruder announced on his twitterfeed (@aaronmcgruder) that the third season premiere of The Boondocks will air on Sunday, May 2nd at 11:30 p.m. (ET/PT) on Adult Swim. The series, produced by Rebel Base in association with Sony Pictures Television, includes the vocal talents of Regina King ("Southland") as Huey and Riley Freeman; John Witherspoon ("Friday After Next") as Granddad; Gary Anthony Williams ("Boston Legal") as Uncle Ruckus; Cedric Yarbrough ("Reno 911") as Tom Dubois; Jill Talley ("American Dad") as Sarah; and Gabby Soleil ("Johnson Family vacation") as Jazmine.

The show will return to the small screen continuing to provide the touchy, and oftentimes controversial, humor and situations for which the show has become infamous for. The third season will cover various topics that range from politics and mainstream media, to social norms and pop culture.
Can't wait. Got a project from a
few
niggas
that should mirror
a project one of these niggas did for RTD
. Shouts to Alice at
Cashmere
. And follow @
BoondocksBTLG
.
previous
The Boondocks

, Season 3 Screen Shots
_____
RTD_PLAYLIST_(02192010-02252010).ZIP
(~419MB)
___
_____
Did you ever wanna know how a beat was made behind the scenes? Check out how "Drop The World" from
Lil' Wayne
was made...
Enjoy your weekend people. Or try to. Just stay warm. Holla.

Part 1 + 2 - Banglash "This week, our guest is the man Banglash with his 'Subliminal Massage' mix. Hailing from the mean streets of Oxford, his mix has plenty of familiar names that have been chopped, looped and arranged to form a smooth passage through those boom-bap sounds and tracks that they've sampled. Expect Tribe, Amp Fiddler, Slum Village and J Rocc alongside classics from Donald Byrd, Eddie Kendricks and the truly sublime 'Wooden Ships' by Chris Harwood."

Solid Steel Radio Show 26/2/2010 Part 1 + 2 - Banglash by Ninja Tune

Tracklist:


BANGLASH _ Intro _ unreleased




Black Star _ Respiration (instrumental) _ Rawkus Records




DJ Krush _ Only The Strong Survive (Automator remix instrumental) _ Mo Wax




Cloudkickers _ Lay Puzzled _ Fondle 'Em




The Beatnuts _ Props Over Here (BANGLASH version) _ unreleased




A Tribe Called Quest _ Find A Way _ Jive




Rusty Killa Productions _ Reality Check _ Nervous




Kenny Dope _ Get On Down _ white




Rusty Killa Productions _ Reality Check _ Nervous




Nightmares On Wax _ Damn _ WARP




Bobbi Humphrey _ Smiling Faces Sometimes _ Blue Note




Sweet Stuff _ Freaky To You _ Luv N' Haight




Eddie Kendricks _ Girl, You Need A Change Of Mind _ BBE




Edan _ Science Of The Two _ Lewis Recordings




Danny Breaks _ Intro _ Droppin' Science




Beastie Boys _ Shadrach (Peanut Butter Wolf remix) _ white




Blockhead _ Carnivores Unite _ Ninja Tune




Frankie The Pace Maker _ Live And Die Wreck _ Nervous




Lords Of The Underground _ Funky Child (instrumental) _ Pendulum




Donald Byrd _ Wind Parade _ Blue Note




Red Rack 'Em _ Midnight Feeling _ white




Amp Fiddler _ I Believe In You (Jaylib remix) _ Genuine




De La Soul _ All Good? _ Tommy Boy




Attica Blues _ Sketch _ Mo Wax




DJ Food _ Fungle Junk _ Ninja Tune




Luke Vibert _ Sharp A2 _ Mo Wax




Chris Harwood _ Wooden Ships _ Finders Keepers




Rena Sinakin _ Make Music _ Harmless




People Under The Stairs _ Rhyming With The Bonz (instrumental) _ Om Records




BANGLASH _ untitled beats _ unreleased




Herbie Hancock & The Headhunters _ God Make Me Funky _ Harmless




Slum Village _ Climax (Kid Sublime remix) _ white




Future Sound Of London _ Room 208 _ Virgin




Latyrx _ Lady Don't Tech No _ Mo Wax




Prince _ Sign O' The Times _ Paisley Park Records




The O'Jays _ For The Love Of Money _ Philadelphia




J.Rocc _ Dirty Fingered B-Boy _ Ninja Tune




The Fugees _ The Score (instrumental) _ Fat Beats




Rob _ Make It Fast, Make It Slow _ Soundway




Eric B & Rakim _ Eric B Is President _ 4th & Broadway




Beck _ Novacane _ Bong Load
Part 3 + 4 -
Caspa
&
DK
"
Hour 2 kicks of with chief superintendent of the Dub Police, Caspa. You know what you're going to get, heavy heavy basslines from the dubstep commander. His mix features Emalkay, Subscape, Benga and tracks from the man himself all locked up together in a huge bassbin.
DK ends the show with a look into the future of Ninja Tune in 2010. Tracks from new artists Emika, Andreya Triana and Grasscut debut alongside veterans Funki Porcini, DJ Food and Bonobo's latest offerings, while stable mates Big Dada have Jammer and Juice Aleem showcasing their upcoming singles. Look out for friends of the family Warrior One, Flying Lotus and Nathan Fake on remix duties.
"
Solid Steel Radio Show 26/2/2010 Part 3 + 4 - Caspa & DK by Ninja Tune
Tracklist:
PART 3 _ Caspa

Breakage & Newham _ Generals ft. David Rodigan _ Digital Soundboy
Trolley Snatcha _ Circle K _ Dub Police
Emalkay _ Solid State _ Dub Police
Caspa _ Terminator (Trolley Snatcha Remix) _ Sub Soldiers
Adam F & Horx ft. Redman _ Shut The Lights Off (Caspa & Trolley Snatcha Remix) _ Breakbeat Kaos
Trolley Snatcha _ The Future _ Dub Police
Trolley Snatcha _ We Rock The Forests _ Dub Police
Subscape _ Clear My Throat _ white
Emalkay _ When I Look At You _ Dub Police
Caspa & Subscape _ Geordie Racer _ dubplate
Kid Sister _ Right Hand Hi (Caspa Remix) _ Fools Gold
Benga _ Baltimore Clap _ dubplate
The Others _ Quantum Leap _ Dub Police
J-Kenzo _ Constant _ Dub Police
The Others _ Gravity _ Dub Police
Deadmau5 & Kaskade _ I Remember (Caspa Remix) _ Mau5trap
Subscape _ Nothing's Wrong _ Dub Police
Caspa _ Back To '93 _ Sub Soldiers
Joy Orbison _ Hyph Mango _ Hotflush

PART 4 _ DK

Bonobo _ Eyesdown (Warrior One Remix) _ Ninja Tune
Poirier _ Marathon _ Ninja Tune
Grasscut _ Muppet (Nathan Fake Remix) _ Ninja Tune
Offshore _ Girly _ Big Dada
Jammer _ Better Than _ Big Dada
The Infesticons _ Kick Anthem _ Big Dada
Jaga Jazzist _ Bananfleur Overalt _ Ninja Tune
Grasscut _ Meadowhall At Last! _ Ninja Tune
Funki Porcini _ This Aint The Way To Live _ Ninja Tune
Bonobo _ Kiara _ Ninja Tune
Blockhead _ The Music Scene _ Ninja Tune
Andreya Triana _ Town Called Obsolete _ Ninja Tune
DJ Food _ All Covered In Darkness (Mr P Remix) _ Ninja Tune
Grasscut _ Muppet (Radio Edit) _ Ninja Tune
Juice Aleem _ Higher Higher (Offshore Remix) _ Big Dada
Bonobo _ Eyesdown feat. Andreya Triana _ Ninja Tune
Jammer _ Party Animal - HardHouse Banton Smoking Mix _ Big Dada
Andreya Triana _ Wonder When _ Ninja Tune
Andreya Triana _ Lost where I belong (Flying Lotus mix) _ Ninja Tune
Daedelus _ Order Of The Golden Dawn _ Brainfeeder
Emika _ Drop the other _ Ninja Tune
Unkut's six years old, and to celebrate that landmark, has dropped a SICK mixtape that's hosted by the legend DJ Doo Wop. Loads of exclusives and just GOOD HIP-HOP to be found on here. I've found a lot of quality classic material from Robbie's spot, and I'm happy he's stuck around and made Unkut.com as ill of a spot it is. Congrats!

DOWNLOAD Ironlak Presents Counter Strike – The Unkut Dot Com Mixtape


Al Mighty
"
Death Is Calling
" (prod. by
DistantStarr
): Last year,
MAGr's

No News Is Good News
caused quite a stir, as this NJ duo showcased their talents on the mic and the boards. From that release (which RTD put out with the good folk at
Public Axis
), I got the opportunity to release
Al Mighty
's
Agony Of Deceit
, which will be dropping on RTD Records in the near future. This cut is deeply introspective, and finds
DistantStarr
flippin' a crazy hypnotic beat for Al to expound upon. I imagine many of us have mirrored his thoughts in this track, and should try to figure out how to overcome those feelings. Life is hard... gotta get through it.
Keep it locked for more information on
Agony of Deceit
when it becomes available.
Bonus Beats
MAGr "
M-A-G-Who?!?
" (prod. by
Hudson Mohawke
)
previous
MAGr ft. Blu "Laminated Looseleafs (Small Pro Remix)"
Here's a new mixtape from NJ representer Nucci Reyo, hosted by Da Hitman. Dope title, as I wanna see that The Crazies flick. This features some ill shit, including "Homies In Hell", which should be a landmark track in Reyo's catalogue. It even includes Cymarshall Law AND Elete from St. Joe Louis... Jersey stand up!

DOWNLOAD Nucci Reyo The Crazies


I'd love to say it's been a long time coming for this mixtape, but realistically, Poetic Literature only dropped last October. Told you niggas that Gripz is a rhyme animal. This latest mixtape is the same brand of lyrical fury from the last one, with Gripz coastin' over original beats as well as found instrumentals. ArtByShake.

DOWNLOAD

Tracklist:


01 Angels Vs Demons Intro
02 Hell's Highway
03 I Wanna Rock Freestyle
04 Microphone Homicide
05 ABCs (100 Bars)
06 Critics f. K. Sparks
07 Labor of Love Music
08 Rhyming Lesson
09 Purest Form
10 End You
11 Heaven Vs Hell
12 Marjorie
13 2DopeBoyz Freestyle f. Jeff Cherry
14 Where the Break At
15 All I Need
16 Bounce to the Beat Like This
17 Untold Story
18 Emotions pt.2 (Rehab)
19 Fire
20 Rap Revolution
21 Rip
22 Pussy Heaven (Bonus)
Via
2DBz
.
Noisia "Machine Gun (16bit Remix)": This cut is taken from the forthcoming "Machine Gun" single that Noisia is putting out, prior to the release of Split The Atom. The reason for me throwing this one out there stems from what a likkle birdy told me INRE 16bit fucking over some New Zealand promoters they booked tour dates with. Apparently they didn't show up for last night's gig, nor tonight's and now their dates are being refunded. Damn shame - seems like their stock is rising within the scene and all they can do is rockstar it out? And apparently they did this here in America as well? Bad move, bredren.

EDIT Hmm: "to eryone in NZ we're very sorry tht yu bcum casualties, sometimes yu gotta fight th sharks. we be bk propa, once we got rid o these #backbitingbumbaclarts".... well alright. The plot thickens?
Why yes, Deadpool has ANOTHER series going on. Prelude To Deadpool Corps features the alternate reality Deadpools seen in Deadpool: Merc With A Mouth #7, and this five-series prelude will lead into their run. And yes, I plan on copping these. Due out March 3rd, Newsarama has a preview of this first issue.

Shouts to Deadpool Bugle.

previous [preview] Deadpool Team-Up #895
Here is some footage from last night's episode of Official Street Radio with DJ NoPhrillz, Benja Styles and the homey Big OC Diesel; Big Lou and Reef check in for an interview and a freestyle, peep it:

Part 1


Part 2


Shouts to Jodie @ExponentEnt.
STS "In For The Kill" (prod. by MPIII): We got to hear STS speak on this track the other day, and now the tune has been leaked out to the public. This La Roux-sampling banger (you can hear the original during those Bayonetta commercials) explains what STS does with his movement. Demand More 2 is dropping in March 2010 - should be a sick one!
Big S.I.N. "Too Late" (prod. by Jinx Beats): First off, must I say, best cover ever! I imagine the title, Intercontinental Champ, stems from the contacts S.I.N. has made overseas. Lots of international beatmakers fuck with dude, and this track is a message to those out there who hate, but wanna pop up after you've made it. This is a lesson a lot of you sometime niggas need to learn...
Streets Buchanon ft. RAtheMC "Change Up" (prod. by Mike Beatz): Here's a mid-tempo banger from Frequent Flyer Miles, Buchanon's mixtape with DJ Benzi that drops soon, I guess. Ra goes in on this one, as per usual, and other features on this tape include BK Cyph, Marika May, Donny Goines, QuESt and U-N-I, with beats from Numonics and more. Firehot.
Newsarama has a 7-page preview of Deadpool Team-Up 895, which drops next week (March 3rd); this features It! The Living Colossus, a character I'm very unfamiliar with. Hello, Wikipedia!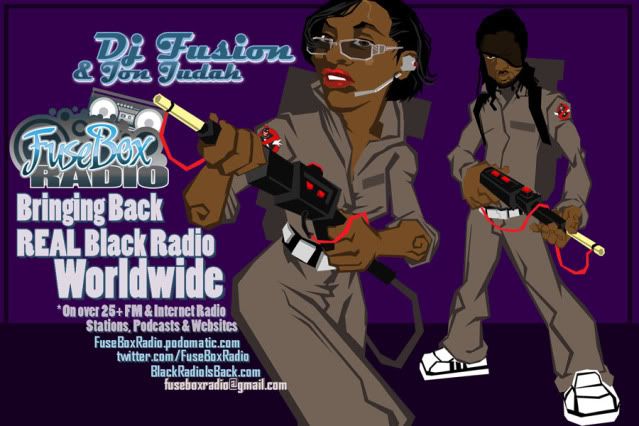 Player (via Podomatic feed):

Powered by Podbean.com
Powered by Podbean.com
Direct mp3 Download
(right click and "save as")
Direct mp3 Download Backup
(right click and "save as"; via
Blip.TV
)
This is the latest episode of the syndicated
FuseBox Radio Broadcast
with DJ Fusion & Jon Judah for the week of February 24, 2010 with some new and classic Hip-Hop & Soul Music, news and commentary.
This week's commentary this week focused on a whole range of things, from how folks feel about the need and relevancy of a "Black Agenda" in U.S. politics (especially in the eyes of some, with a man of Black descent in office),
the latest situation in Australia with the treatment of the Aborigines
,
how quality R&B represented in the recent Billboard charts with Sade & Jaheim's sales numbers
and some other things here and there.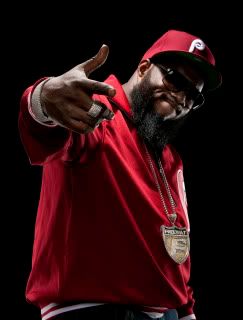 During this week's show, we had a great interview with one of Hip-Hop's dope long lasting MCs, Philadelphia's own Freeway (
http://www.myspace.com/Freeway
&
http://www.FreewayAtLast.com
).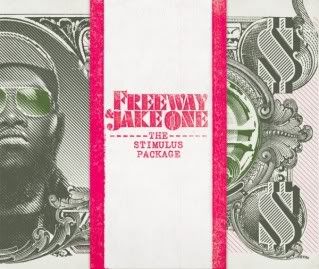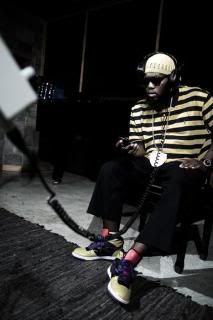 Some of the topics we've touched base during the interview included Freeway's musical & environmental influences, the influence of Islam in his spiritual & physical life, what creatively sparks Freeway in making music & those to work with, how he built with producer Jake One and come up with
The Stimulus Package
LP (in all stores now), advice about the music industry and lots more!
There are brand new episodes of the
Black Agenda Report
and
Direct EFX
segments included in this week's broadcast.
Feel free to check out
some recent episodes of the syndicated FuseBox Radio Broadcast over at our official blog, BlackRadioIsBack.com - all of the shows are clean/radio friendly
.
FuseBox Radio Playlist for the Week of February 24, 2010 (in no particular order)
The Coup/Funk/Wild Pitch Records
Freeway & Jake One/Microphone Killa/Rhymesayers
Cubic Zirocnia/Fuck Work (Michael Meds RMX)/White Label (
http://www.CubicZirconiaMusic.com
)
Ardamus & The Metaphysical/I Just Love My Job Today/One Vs. Many Presents DC Hands Compilation (
http://music.1vsm.com
)
Jaheim/Her/Divine Mill
Gil Scott Heron/New York Is Killing Me/XL Recordings
Corrine Bailey Rae/Paper Dolls/Capitol
Statik Selektah feat. Lil' Fame, Havoc & Kool G Rap/Do It 2 Death/Show Off & Brick
DJ Center feat. Middle Child/In A Song/Push The Fader
RJD2/The Stranger/RJ's Electrical Connections
Ty feat. Sarina Leah & Shaun Escofrey/Emotions/BBE
Gods'illa/Protect It/Gods'illa Music (
http://www.myspace.com/Godisilla
)
Freeway & Jake One/Free People/Rhymesayers
Mistah Fab/How I Came Up/White Label (
http://www.myspace.com/MistahFab
)
Black Moon/Who Got the Props (inst.)/Duckdown
PLUS Some Extra Special Hidden Tracks in the Jon Judah Master Mix w/ Old School Classics and more MySpace.com Independent Music Finds
Current FuseBox Radio Broadcast Radio & Internet Affiliates (as of this week):

UrbanNetwork.com's The Mix Internet Radio Station - UN Power Jam Radio (owned by Urban Network Magazine) OKRP.com, ReeWineMusic.com/ReeWine Radio, Progressive Blend Radio, Sprint Radio Extra/mSpot (via the Worldwide Alpha Communications Network), SouthBound.FM, DeadBeat Radio, CrackAudio.com, TheBestJams.com/The Best Jams Radio, Radio CPR 97.5 FM, FlyTunes.FM/FlyCast ,Planet Urban (Austrailia)/PlanetUrban.com.au, AmalgamDigital.com, BlockJams.com, ConspiracyUK.com , FONYE Radio , VI Radio , DurdeeSouthRadio.com , Beyond.FM , MyBlockRadio.net, Rutgers University Radio, WRSU 88.7 FM, Stop Beefin' Start Eatin' Radio, Ceesiety Radio, Mixshow Blast Radio, Slip-N-Slide DJs Podcast, The Best Jams, ExtravaGangsta Radio, HipHopSoulRadio.com , Digiwaxx Presents: The Blast , White Folks Get Crunk for DJs, Legion Music & Media, UnderWorldMixRadio.com, MixLaWax Radio, Trunk Hustlers Online, 907 Jamz. The6.FM, Nilo Radio, 1.FM Jamz, Blayze University Radio, Blip.TV, iBlog126.com, Miro, WSOUF.com, True Fire Radio, StreetsD.com (Streets Mos Magazine Radio), Rock The Dub, Last Word Online, Soul Pitch Hustle, Black Soul Rhythms, Honey Magazine, i95.FM, The PRess Junkie, Planet Ill, Ground Up Radio, BlackCoffeeChannel.com (Coming Soon), Gutta Muzik (HD) Radio (Coming Soon)



** Most Stations/Outlets Tracked via RadioWave Monitor, Mediaguide & SoundExchange **
Subscribe to get the weekly episodes of the syndicated FuseBox Radio Broadcast with DJ Fusion & Jon Judah!


Rickie Jacobs "Bloggers Don't Lie": Air Jacobs flips this Yo Gotti beat to let you guys know that when a blogger talks, they are usually kicking the truth. Well, most of us. Some of them blogger-ass niggas be charging you $35 for the truth. You know what that is, though.

Via Buck Marley.
hasHBrown "Heaven" (prod. by Jett I. Masstyr; co-prod. by James Kelly): Here's the first leak from hasH's Break Something EP, which drops April 2010. Interesting track to say the least... something different, and something I want to hear more of in this game.
DTV's EPic dropped last month (and is still available in all fine digital music retailers), and the immense release party has been planned for March 4th in Newark. Not only will Deal be performing, but you'll also catch the Elite Assembly in the venue, including Daniel Joseph, Brokn.Englsh and St. Joe Louis, among others. It's only $10 to get in, from 9:30PM to 2AM. Enjoy yourselves.
I posted this video a few days back, and now Ka5p has a grip of video up:

"Tanya Likes Girls"


"Waiting For You"


"Bang & Boogie"



I'd sit here and go in on explaining what was contained in this show, but Passion of the Weiss broke it all the way down. Enjoy.

DOWNLOAD

Tracklist:


Jay Electronica In Conversation
Jay Electronica — Eternal Sunshine (The Pledge) – Decon
Jay Electronica — Victory In My Clutches – Decon
Zed Bias — Cauldron feat Jay Electronica & Ghost1 – Sidestepper
Jay Electronica — Exhibit C – Decon
Reflection Eternal — Just Begun (feat. Jay Electronica, J Cole & Mos Def) – Blacksmith
Nneka — Walking feat. Jay Electronica – J. Period remix
Jay Electronica — Exhibit A – Decon
Jay Electronica — Hagler – Decon

DJ TJ Jay Dilla tribute mix
Tracklist to follow

Erykah Badu — Aggitation – CDR
Erykah Badu — Don't B Long – CDR
Jay Electronica — I Feel Good – Decon
Steely Dan — Hey Nineteen – MCA
Allen Toussaint — Go Back Home – Nova
Jean-Jacques Perrey — E.V.A – BGP
Jay Electronica — Candyman – Decon
Freddie Roach — Cloud 718 – Unknown
Gil Scott-Heron — A Place To Go – XL
Amenia Claudia Myers — Unknown

Robert Glasper In Session At Maida Vale
The Robert Glasper Experiment — Butterfly

Chris Dave — Renaissance Main – CDR
Gotan Project — La Gloria – Ya! Basta
Four Tet — Sing (Floating Points Remix) – Domino